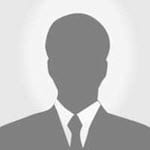 If you are out for a ride
On a beautiful sunny day.
Take a ride through Randolph
And stop at Landmark Chevrolet.
You will be greeted with a smile
And I think you will agree
If you need a better car
This is the place to be.
You'll find a spotless showroom
Offered a cup of coffee.
And taken out to a spotless yard
Truly a sight to see.
Now when you find the one you like
With your partner by your side
They will hand you the keys
And say "Take it for a ride."
And when you find that special one
And the terms are all O.K.
I'm sure you will come back
To Landmark Chevrolet.
But if there is a problem
Don't fret, fuss or stew.
Get right back to Landmark
They will take care of you.
Now you may ask the question
Why I took the time
To write these few words
And tried to make them rhyme.
Well I bought my Impala
And love it more each day.
And when it needs loving care
I go to Landmark Chevrolet.
Edward L. Brown