Stunning New Chevrolet FNR-X Concept Car Debuts in Shanghai
Posted Friday, Jun 16, 2017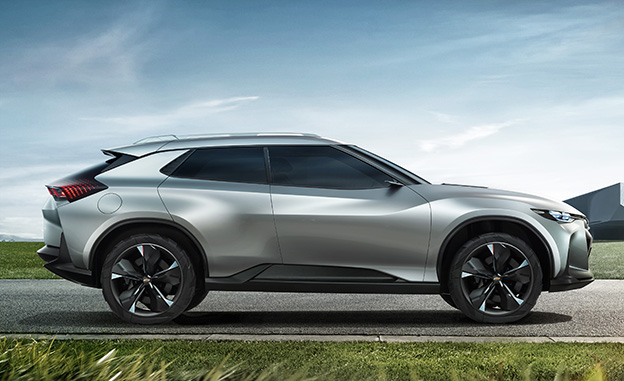 Chevrolet raised eyebrows at Auto Shanghai recently, where it unveiled its brand-new crossover, the Chevrolet FNR-X concept car, with one of the most aggressive and cool designs anyone has seen in quite a while.
The FNR-X is a plug-in hybrid concept model, with Chevy calling it an "all purpose sports" car — an idea we're happy to get behind. Boasting excellent fuel efficiency, powerful performance, and top-notch styling, who wouldn't want to get behind the wheel of this concept car?
The vehicle is tricked out with wheel blades that automatically adjust to the vehicle's speed to reduce drag, as well as two driving modes that alter the ride height and various driver characteristics. If that weren't enough, the interior looks straight out of the future.
Currently, we have no idea whether or not the Chevrolet FNR-X concept car could ever go into mass production, but we'll keep our fingers crossed. If nothing else, we like what this suggests for the future of Chevy vehicles.
To learn more about everything Chevrolet has in the works or to check out a currently available Chevy model, visit us anytime at Landmark Chevrolet, and we'd be happy to set you up on a test drive!
Image from Car and Driver