The 2017 Chevrolet Colorado ZR2
Posted Friday, May 26, 2017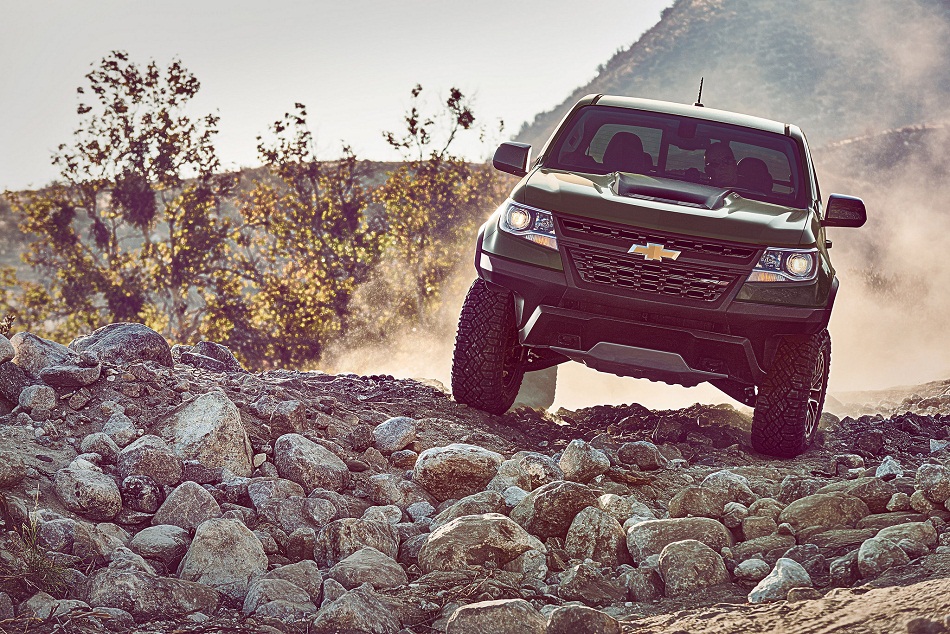 Today we're giving you an inside look at the new 2017 Chevrolet Colorado ZR2. This truck has been designed to be even more capable than ever before, and we're incredibly excited to take our first drive. Until then, we will share some of the standout features on this pickup.
2017 Chevrolet Colorado ZR2 First Drive: The best of both worlds: https://t.co/i0Xt1desrZpic.twitter.com/t4UWSuMPDx

— Motor Trend (@MotorTrend) May 15, 2017
Increased ground clearance. If you're doing any off-roading at all, you know how important each and every inch is when it's between you and the ground. The ZR2 gives you 8.9 inches and the ability to wade through up to 26 inches of water easily.
More undercarriage protection. No one wants to have to worry about damaging their truck while driving. Improved protection to the bottom gives you peace of mind while doing any tough job.
Insane off-road testing. Chevy tested so you don't have to! The video above shows just a portion of the rigorous testing the ZR2 went through.
Anyone with a truck will tell you that having a high-quality vehicle is priceless in a tough job. The 2017 Chevrolet Colorado ZR2 clearly falls into this category, and we can't wait to see it on our lot soon! Visit Landmark Chevrolet for all of our up-to-date Colorado inventory.