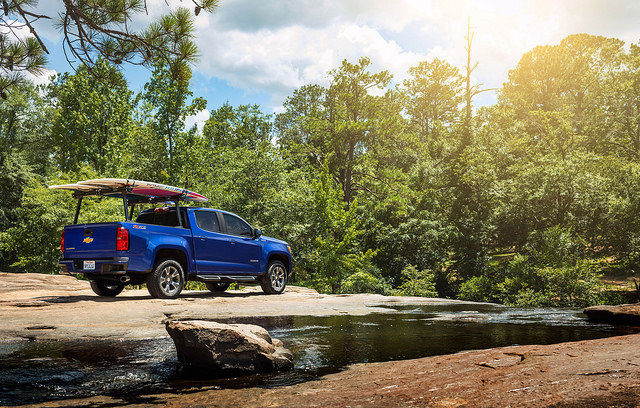 Power is good, and so is strength and durability. But sometimes you want a pickup truck that can offer all of that, plus a dash more of practicality and efficiency. In times like these, you turn to a mid-size option. But which mid-size option is best for you? Let's look at two of the most popular mid-size trucks in the industry today: the Chevrolet Colorado and the Toyota Tacoma.
The Toyota Tacoma is known for being strong and durable. However, so is the Chevrolet Colorado. In some ways, performance is evenly matched. But when you look at towing capability, the Tacoma maxes out at 6,400 pounds while the Colorado can tow up to 7,700 pounds, which can be all the difference a person needs. That's with the Colorado's impressive 2.8-liter, 180-hp turbodiesel engine.
Outside of performance, the Tacoma fails to impress. Taking a ride in the cabin of the Tacoma feels bumpy, jarring and uncomfortable. It offers limited amenities and fewer safety features. The Chevy Colorado is smooth sailing, offering a more agile and comfortable driving experience than its competitor. In the Colorado, you get standard safety features like a backup camera, and available options like forward-collision warning which offer extra peace of mind.
From where we're looking between the Colorado vs Tacoma, it's clear which mid-size pickup is the winner. Now it's time for you to decide. But if you want to check out or favorite in person, remember you can always call Landmark Chevrolet to set up a test drive in the Chevrolet Colorado.