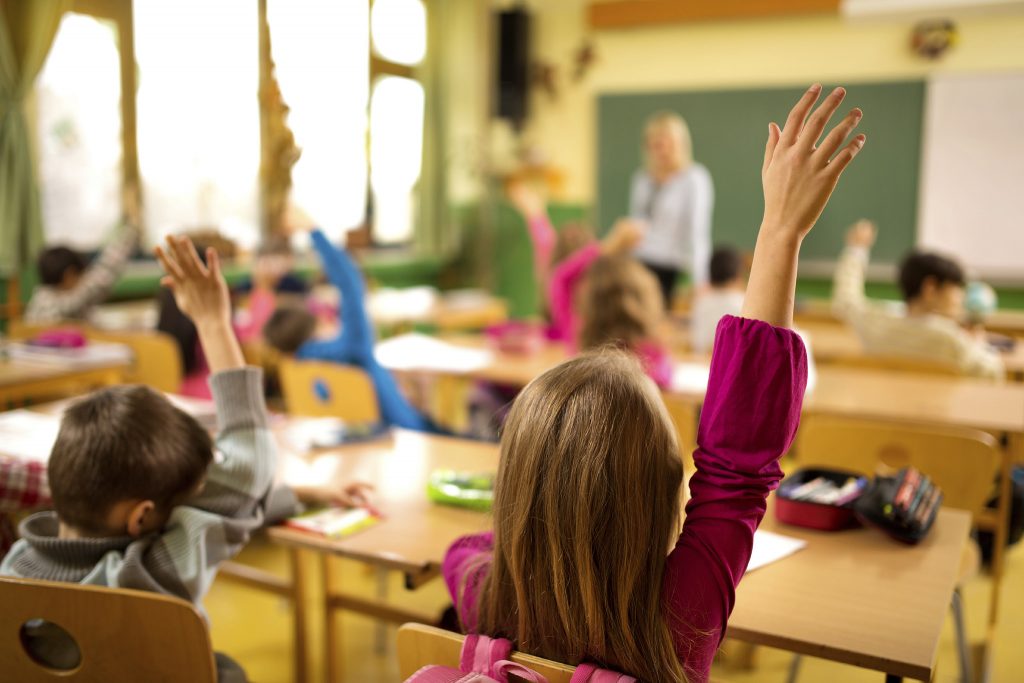 The school year is almost upon us, which means you may have some preparing to do. Get back into the groove of a new school year as quickly as possible this time around. Here are some tips on back-to-school prep from us here at Landmark Chevrolet.
Plan School Lunches
Make it a point to plan out the kids' school lunches a week in advance so there are never any surprises. Spend some time creating a list and putting each meal on a calendar. It wouldn't hurt to let your child have some say in what they would like for lunch. Stick to the list as best you can. Doing so will help streamline the morning.
Make a Schedule
Make a schedule and stick to it in order to establish a daily routine. People in general, children included, find it easier to perform smaller tasks, such as taking clothes to the laundry, if done day after day. A schedule can help make things easier before and after school. Having children complete chores, sit down for homework, and enjoy a fun activity of their choosing will only help them succeed in school.
Throw Back-to-School Party
Very few children enjoy the start of a new school year. What better way to liven their spirits by throwing a back-to-school party for them and all of their friends? Plan out some games, put out some snacks, and start a movie. It really is that simple!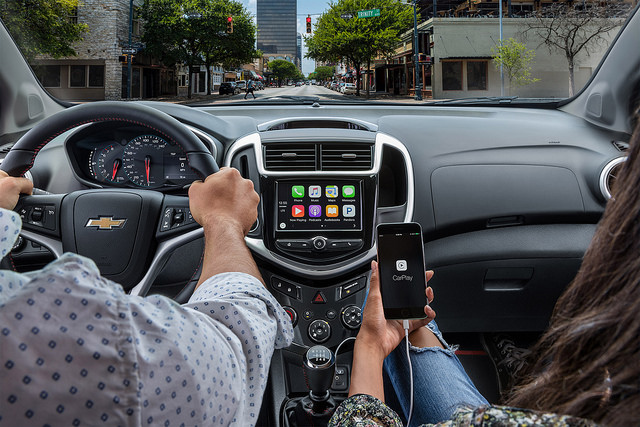 Need some suggestions for your summer road trip playlist? We've got you covered.
Born to Run by Bruce Springsteen – Springsteen is hailed by many as a quintessential fixture of any road trip playlist, and Born to Run is a top favorite.
On the Road Again by Willie Nelson – This one speaks for itself, adding contemplative country flair to your drive.
Hit the Road Jack by Ray Charles – It's hard not to sing along with this infamous Ray Charles breakup track.
Sweet Home Alabama by Lynyrd Skynyrd – Can you imagine a road trip playlist without Lynyrd Skynyrd on it?
No Sleep Til Brooklyn by the Beastie Boys – You and your passengers can get rowdy to this shouting rebel anthem.
Keep the Car Running by Arcade Fire – While not necessarily "iconic" – at least, not yet – this newer indie track fits right in with a classic road trip playlist.
Electric Avenue by Eddy Grant – Inject some 80s electro-funk into your playlist with Grant's catchy hit.
Paradise City by Guns 'N' Roses – Regardless of whether or not you're headed to "where the grass is green and the girls are pretty," this song is fun to jam to.
Ticket to Ride by the Beatles – Because any classic playlist needs a little bit of the Beatles.
I've Been Everywhere by Johnny Cash – Even if you're not as well-traveled as Cash (he names a total of 91 locations in this song), it's still fun to sing along to.
If you need a new car to go along with your ultimate summer road trip playlist, stop by Landmark Chevrolet today!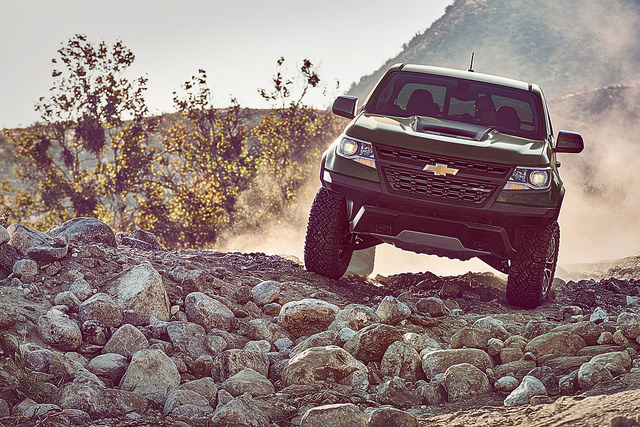 Today we're giving you an inside look at the new 2017 Chevrolet Colorado ZR2. This truck has been designed to be even more capable than ever before, and we're incredibly excited to take our first drive. Until then, we will share some of the standout features on this pickup.
2017 Chevrolet Colorado ZR2 First Drive: The best of both worlds: https://t.co/i0Xt1desrZpic.twitter.com/t4UWSuMPDx

— Motor Trend (@MotorTrend) May 15, 2017
Increased ground clearance. If you're doing any off-roading at all, you know how important each and every inch is when it's between you and the ground. The ZR2 gives you 8.9 inches and the ability to wade through up to 26 inches of water easily. More undercarriage protection. No one wants to have to worry about damaging their truck while driving. Improved protection to the bottom gives you peace of mind while doing any tough job. Insane off-road testing. Chevy tested so you don't have to! The video above shows just a portion of the rigorous testing the ZR2 went through. Anyone with a truck will tell you that having a high-quality vehicle is priceless in a tough job. The 2017 Chevrolet Colorado ZR2 clearly falls into this category, and we can't wait to see it on our lot soon! Visit Landmark Chevrolet for all of our up-to-date Colorado inventory.

The sixth-generation Chevrolet Camaro boasts a lower weight, more powerful engines, and a streamlined design that make it perfect for the track. Chevrolet has officially announced that a new Camaro race car will be hitting the track very soon. The Camaro GT4.R boasts a whole host of performance-driven features designed to make it an absolute monster on the track.

The Camaro GT4.R is based on the already-speedy ZL1. A race-tuned 6.2-liter LT1 V8 engine comes mated to a six-speed Xtrac transmission with paddle shifters. Two-way adjustable Ohlins Racing coil-over dampers, a large rear wing, and front end with a splitter and dive planes are just a few of the features added to further increase the performance of the beast. The track-oriented model has garnered attention from professional racer Jeff Gordon. Gordon, who recently took home a win in the Rolex 24 behind the wheel of the Cadillac Dpi-V.R, posted about the car on social media. "Just found the next race car I want to drive," he wrote. Whether Gordon will get behind the wheel of the new Camaro race car has yet to be seen. No matter who is behind the wheel, the GT4.R is bound to leave competitors in its dust.
We here at Landmark Chevrolet can't wait to see what this monster of a Camaro can do on the track!