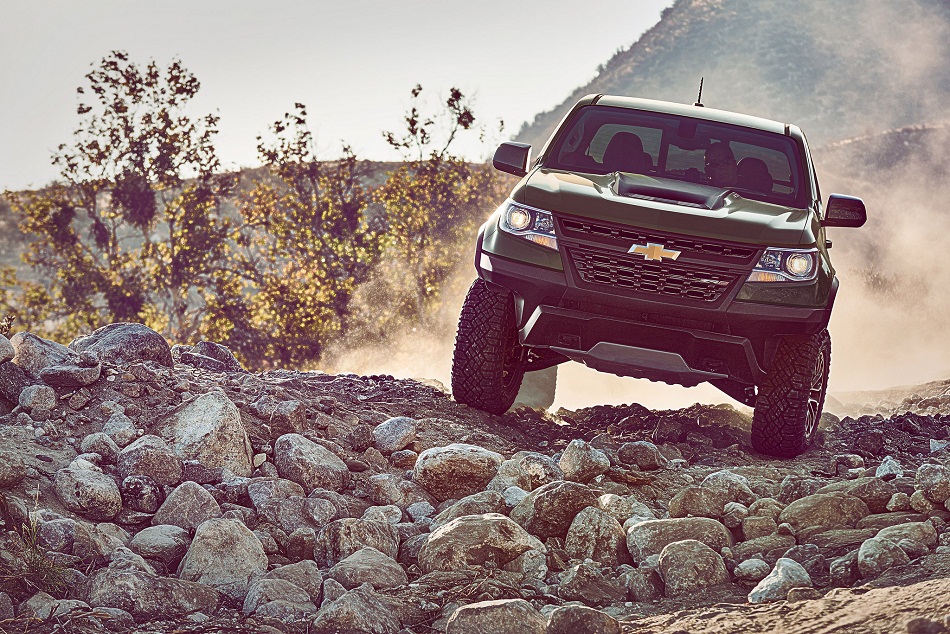 The 2017 Chevy Colorado ZR2 recently made headlines for appearing in the longest off-road race in the US. Team Hall Racing competed at the Best in the Desert Racing series using a stock ZR2, a capable pickup specially designed for harsh terrain. Covering over 550 miles, the race is truly intense. According to Chevrolet, the Colorado ZR2 has a 3.6-ltier V6 engine that's mated to an eight-speed automatic transmission. Additionally, the ZR2 gets a Multimatic DSSV™ damper technology system to optimize handling and transfer of power on tricky terrain, while a wider stance and an added two inches provides stability and better clearance. "The Colorado ZR2 is one of the most capable production platforms we've used as a foundation for our racing program," said Chad Hall of Hall Racing. "The base Colorado is strong and robust with the expected advantages of a midsize package. ZR2 adds great technology, like the Multimatic DSSVTM dampers and the front and rear locking differentials that are vital to stock class desert racing." The race, which goes from Las Vegas to Reno, covers dry sands, rocky crags, parched river beds, and a stomach-dropping mountain pass. Though scenic, the race is no place for the faint of heart. That's why the Colorado ZR2 is ideal for the job. Stop by Landmark Chevrolet to learn more about the

Chevrolet Colorado

, a mid-size truck that's both versatile and refined to meet your needs.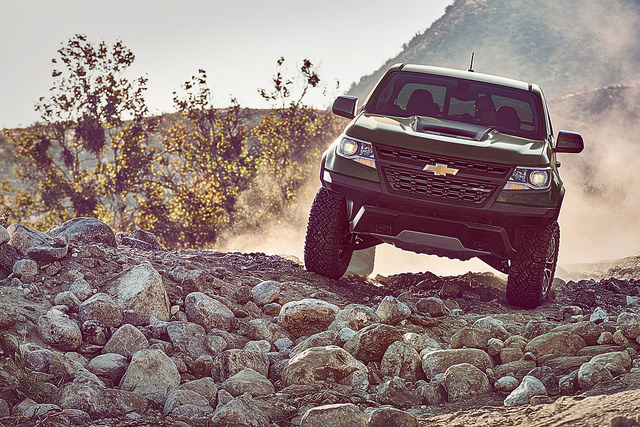 Today we're giving you an inside look at the new 2017 Chevrolet Colorado ZR2. This truck has been designed to be even more capable than ever before, and we're incredibly excited to take our first drive. Until then, we will share some of the standout features on this pickup.
2017 Chevrolet Colorado ZR2 First Drive: The best of both worlds: https://t.co/i0Xt1desrZpic.twitter.com/t4UWSuMPDx

— Motor Trend (@MotorTrend) May 15, 2017
Increased ground clearance. If you're doing any off-roading at all, you know how important each and every inch is when it's between you and the ground. The ZR2 gives you 8.9 inches and the ability to wade through up to 26 inches of water easily. More undercarriage protection. No one wants to have to worry about damaging their truck while driving. Improved protection to the bottom gives you peace of mind while doing any tough job. Insane off-road testing. Chevy tested so you don't have to! The video above shows just a portion of the rigorous testing the ZR2 went through. Anyone with a truck will tell you that having a high-quality vehicle is priceless in a tough job. The 2017 Chevrolet Colorado ZR2 clearly falls into this category, and we can't wait to see it on our lot soon! Visit Landmark Chevrolet for all of our up-to-date Colorado inventory.